Let Me Help You Overshoot Your Goals in the Right Ways.
Digital Product Marketing, Product Management and Strategy
Who I've worked for and with...
Here are just a few of the things I do…
My 6 month and 90 day group coaching programs are the perfect fit for Six Figure entrepreneurs. 
For entrepreneurs with $1mil plus firms, I offer consulting packages focused on custom strategy.
My online training programs help new entrepreneurs learn basics in product development, marketing and strategy.
Contact me for information.  I offer 15 min introductory coaching and consulting appointments several times a month.
Click below to learn more about my offerings.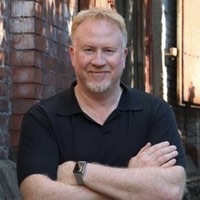 " Matt has a rare talent and ability to both strategically figure out what needs to be done and then has the tactical implementation skills to make sure the project get done at a level of excellence. Mortgage Coach has benefited greatly from his talents and achievement. Matt has been instrumental in the development and rollout of two of our best product offerings and has been a critical voice in countless strategic decisions "
Dave Savage, CEO Mortgage Coach
My current goal is to help 1000 digital entrepreneurs develop seven figure passive income businesses.
I'm an Entrepreneur,  natural Innovator, and 2 time cancer survivor. Until recently, a single/solo parent having raised my two kids on my own for the past 10 year. 
I've founded/co-founded 4 businesses,  been entrusted with $250mil budgets, worked 9 years for Apple, and have designed and built every kind of Mobile, Web, SAAS and desktop app that you can think of.